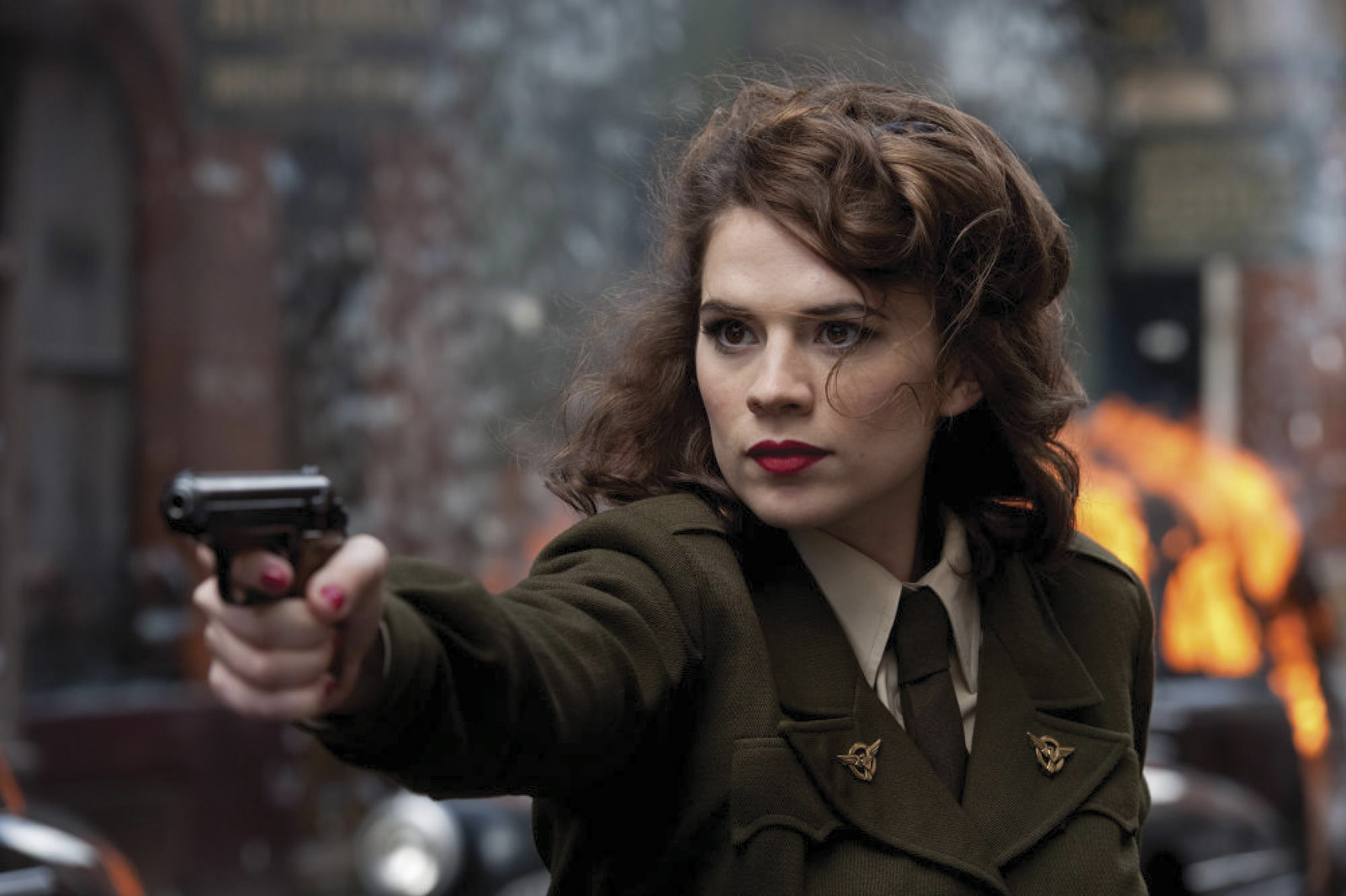 Saturday news from DEADLINE revealed that ABC is moving forward on Marvel's 'Agent Carter'. Here is a the report from their discussion on shows going to pilot or straight to series next TV season:
Then there is Marvel's stealth Agent Carter project. Last year, the company went into Fort Knox mode on its Agents of S.H.I.E.L.D. pilot, which was kept under lock and key. They took that a notch further this year with Agent Carter. Because there is a prototype — the project is inspired by a one shot, which was featured on the Blu-ray release of Iron Man 3 — word has been that it would forgo a pilot and go straight to series. The script was finished more than three months ago ("the script is great," ABC's Paul Lee said back in January), the option on one-shot's star Hayley Atwell came up and was extended, but the green light never came. Now there is talk that a pickup for Agent Carter may come along with a renewal for Marvel's freshman Agents of S.H.I.E.L.D., with the new series possibly serving as a bridge between the fall and spring portions of S.H.I.E.L.D.
Do you think Agent Carter could survive on its own?
Is this scenario too similar to another failed ABC spin-off, "Once Upon a Time in Wonderland"?
Has Marvel's Agents of S.H.I.E.L.D. been strong enough for a spin-off?
via Marvel's 'Agent Carter', Kevin Hart, Shonda Rhimes Are Getting Early TV Pilot Buzz.