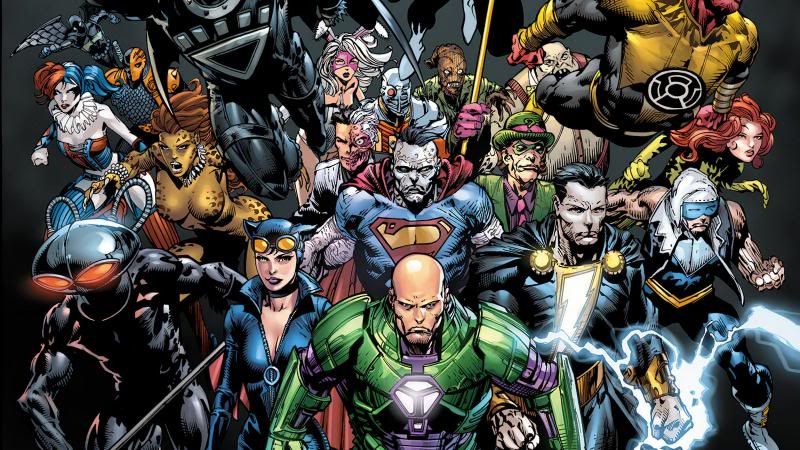 For this week's Point of Entry, I was asked by Josh Epstein to check out Forever Evil, because it was featured in Advance Scout. Did I throw up my hands and say, No way? Hell no! I was actually going to get this anyway. Fair warning: this is slightly spoilerish. But only slightly.
I love bad guys, and I got plenty in this first issue. But the bad guys here aren't exactly what you're expecting. Sometimes the bad guys even look to the good guys. Sometimes they even look like them.
I don't know all the characters who make an appearance in this issue, but I know several. Even though I didn't know them, it didn't detract at all. It takes awhile to get into the story, but I'm guessing that's just the problem with a lot of issues—it takes set-up. I'm excited to learn all about all these badies.
It also makes me want to get a lot of the issues where the bad girls and boys take over.
Short issue, short review 🙂
———
In the real world Tattoogirl is known as Mai Byers and is a store manager at a video game store. She loves all things nerdy but has only recently gotten interested in the American comic book scene. She writes the column Point of Entry and reviews books and comics incessantly. It's not just a clever name, she has 30 tattoos. Contact her at maibyers@gmail.com
———-