CUPPA COMICS
Each day I meticulously comb through the comics news so you don't have to!
Today there's animation news, TV news, some civil discourse, medicine, and even a little bit from Wall Street, proving once again how comics have become big business!
Enjoy your Cuppa Comics for Tuesday, September 3!
.
New Look Wonder Woman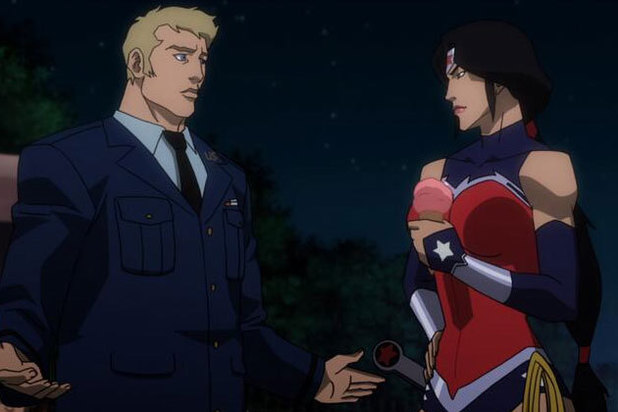 Mark Langshaw reported for Digital Spy that on Monday Warner Brothers PR executive Gary Miereanu revealed a new look for Wonder Woman in the post-Flashpoint Paradox DCU.
It's not surprising to see DC Animation creating a look for the Amazon warrior that translates more easily to film, perhaps answering Brian Truitt's question in the Poughkipsie Journal "Where are all the female superheroines?"
Amanda Waller to Appear in Arrow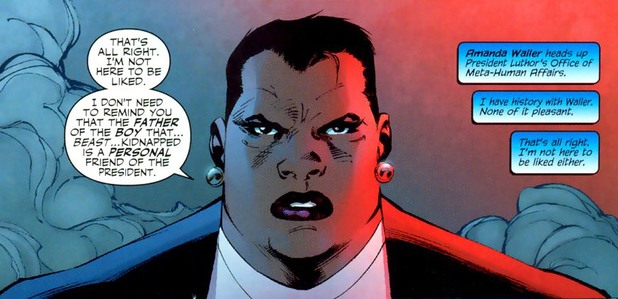 Morgan Jeffrey at Digital Spy reported that the second season of Arrow will feature the character Amanda Waller. Known to DC Comics readers as the long-time head of the Suicide Squad and (post-Flashpoint) the head of ARGUS, DC's equivalent to SHIELD. Along with the report from Matt Carter that Warner Brothers was really "handing [the Arrow producers] the car keys", this is another strong indication that the show is being set up to serve as a laboratory in which DCE will attempt to determine which of their characters have broader appeal. This approach somewhat hampered Smallville during its mid and later seasons, but with Disney doing something similar with Agents of S.H.I.E.L.D., perhaps the TV-viewing public will get used to comic book showcase programs.
5 Common Complaints Made By Comic Book Fans
In the second installment of his five-part series on ComicBookMovie.com, E.F. Camacho looks at how fans scream and moan over changes to the source material when comics are adapted to films. Like Part I, this piece is packed with in-depth analysis and well-reasoned arguments that should make any comic book fan take pause and consider their cases before spewing rage on the internet.
Finding Strength in Super-Heroes
In a piece for the Charlotte Observer, Karen Gorlach reported on how clinical psychologists Dave Verhaagen and Frank Gaskill are using super-heroes to help their patients focus on personal strengths as they proceed through their therapy.
Wall Street Weighs In
In contrasting recommendations to investors, Motley Fool and Wall St Cheat Sheet give reasons for investors to consider parking their money with either DC or Marvel. The recommendation for DC essentially revolves around their yet-to-be-exploited library of intellectual property such as the long-developing Guillermo Del Toro Justice League Dark film, while Marvel is recommended based on the strength of their performance to this point as well as Disney's apparent success at developing a long-term strategy for deploying Marvel properties.
—–
Josh Epstein is the Publisher for the Capeless Crusader website. He also hosts the weekly Infinite Crossover podcast in cooperation with Fanboys Inc. He's a lifelong comic nerd, and "Superman" is the first word he ever read aloud. He is also an actor, singer, and daytime supporter of all things technical. contact:joshuadepstein@gmail.com
—–